Domestic hot water
The sun provides limitless potential as source energy
The handling of gas bottles can be a nuisance and electric water heaters are expensive to use, and both gas heaters and electric boilers have a tendency to clog with cal. These are the main reasons why homeowners, hotels and restaurants are looking for a solar powered alternative.
A correctly sized and properly designed solar energy system for domestic hot water provides in Southern Spain between 85 and 95% of the yearly requirement
Water exposed to solar radiation heats up easily. A simple hosepipe left in the garden can produce scalding hot water, as most people may have experienced.
The professional approach to this field is circulating the water through special heat absorbers, which are insulated and made of strong and sturdy materials for long durability.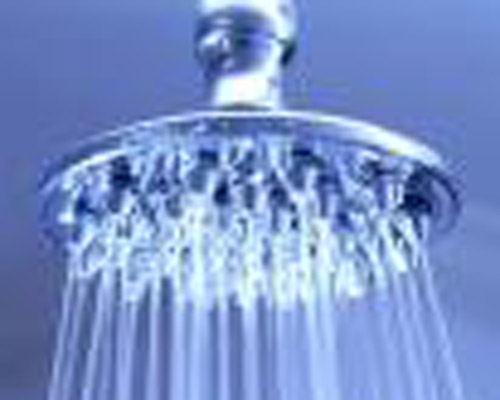 Aesthetics are important. Many owners of villas and fincas are reluctant to install the conventional types of systems sold in Southern Spain, with one or two panels on the roof and a big accumulator tank installed above it in horizontal position. Técnicas Maro installs these "compact" systems, but there are other options.
And for those who just want smaller amounts of water heated for the kitchen and a shower now and then, there is now a new, smart all-in-one panel made in Austria: thicker than conventional panels, and with the water storage forming part of the panel itself.  Sizes to serve up to 4.
Concepts comprising a small circulating pump can be designed with only the panels visible on the roof, offering great flexibility and liberty for placing the storage tank in different locations, without regard to levels. For many, this is more acceptable seen from an aesthetical point of view and, most important, it is much more efficient. These split systems can also be designed in a way that surplus energy is used for home and/or pool heating. A solution which is getting increasingly popular.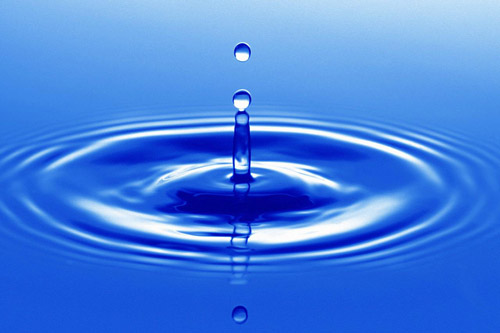 Compact gravity system with visible tank on roof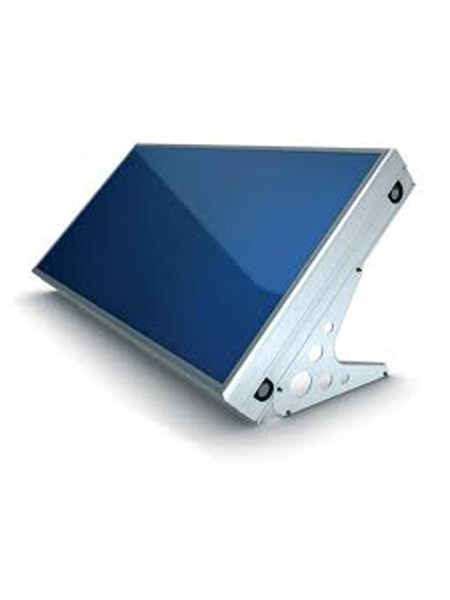 Compact "all-in-one" solutions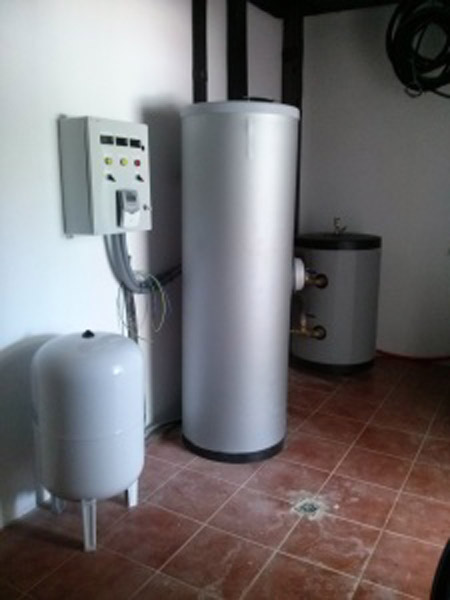 Split systems apt for combining water,
home and pool heating
Técnicas Maro
Installing and servicing heating, cooling and solar energy systems on the coast since 1992