Solar energy
The sun provides limitless potential as source energy
SolarVenti air collectors for ventilation, dehumidification and heating
SolarVenti air collectors keep the house fresh and dry
The patent protected SolarVenti is highly effective and provides:
Improvement of indoor air quality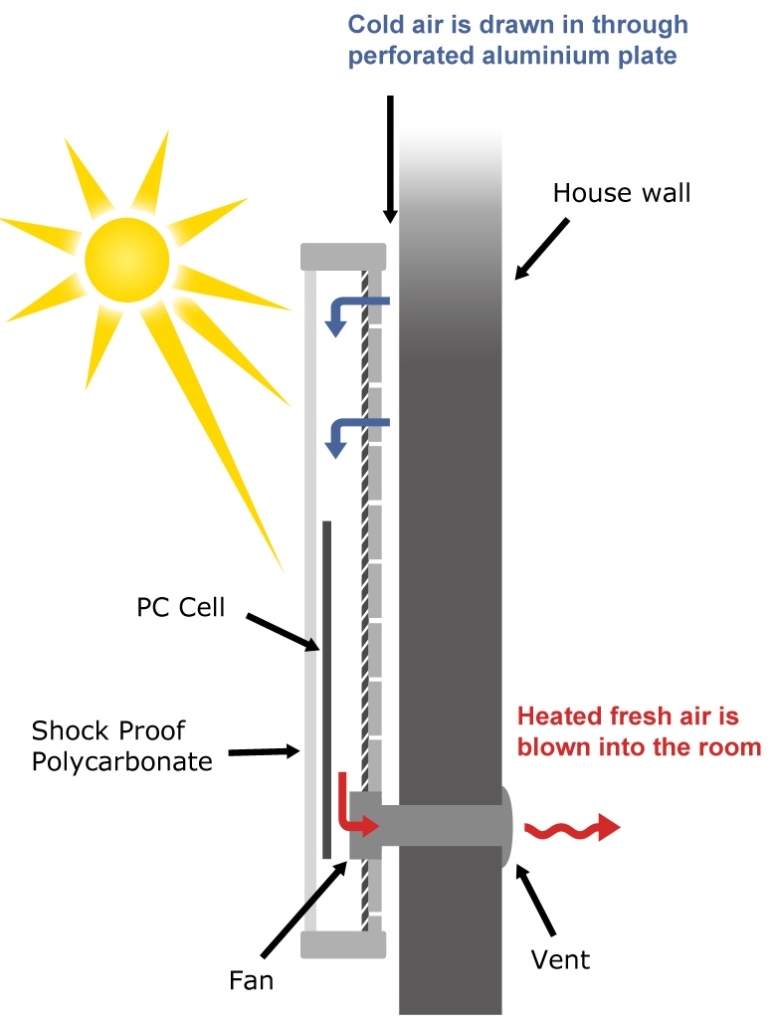 If you have problems with damp, poor ventilation and/or high heating bills then SolarVenti could be the solution for you. A SolarVenti system is the most efficient way of introducing solar energy directly into the home and it will create a revelation in your levels of comfort.
SolarVenti is a unique invention first developed for Scandinavian holiday homes that were left empty in the winter and it was a great success story there. So imagine the potential of SolarVenti here in Andalusia with the plentiful sunshine we experience. During the winter month every square meter receive an average of 800 W, and the SolarVenti panels produce up to 2200 W in heat effect per hour of sunshine.  In addition to the heat effect, it introduces huge amount of fresh air, absorbs and eliminates humidity.  It has now become a very popular global product.
The system is "slimline" and compact, and once installed it is aesthetically pleasing and available to the client in many sizes and even in customized shapes.
The SolarVenti systems require no maintenance, no mains electrical or water connections. It is easy to install, a genuine DIY concept, and with its sturdy and shockproof nature it really will look after itself year after year giving you the ability to simply forget about it after installation.
The panels are delivered with an on/off switch or an electronic control unit, which enables the regulation of the airflow and the setting of a max temperature.
If you do not wish to install the SolarVenti yourself, Técnicas Maro has a network of licensed installers and dealers with experience dating back to 1992.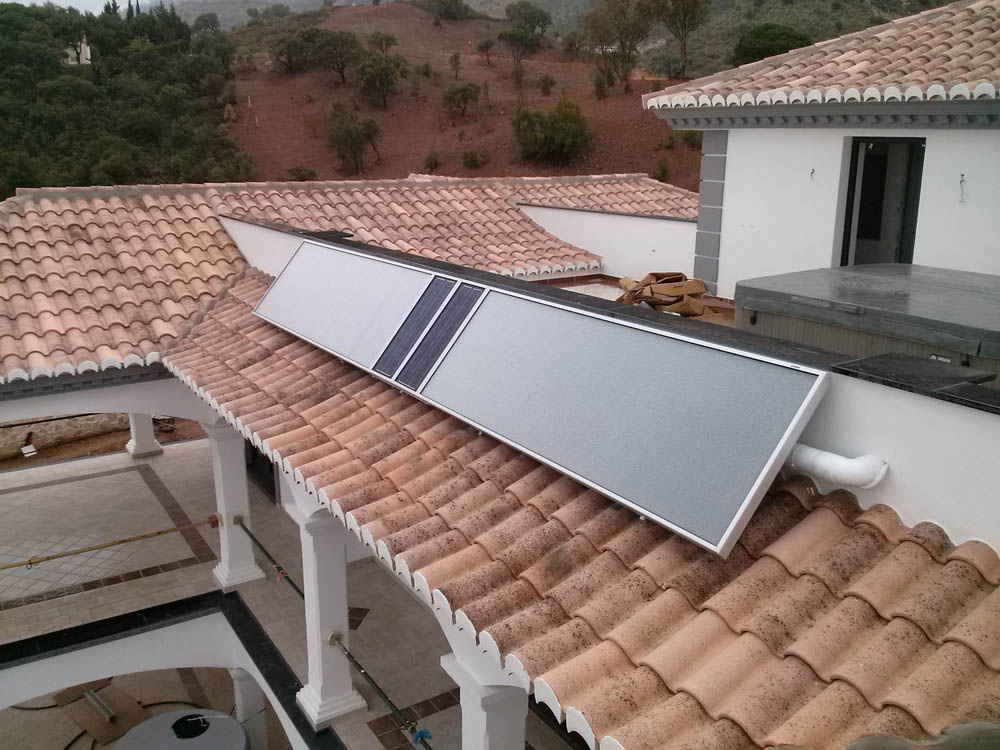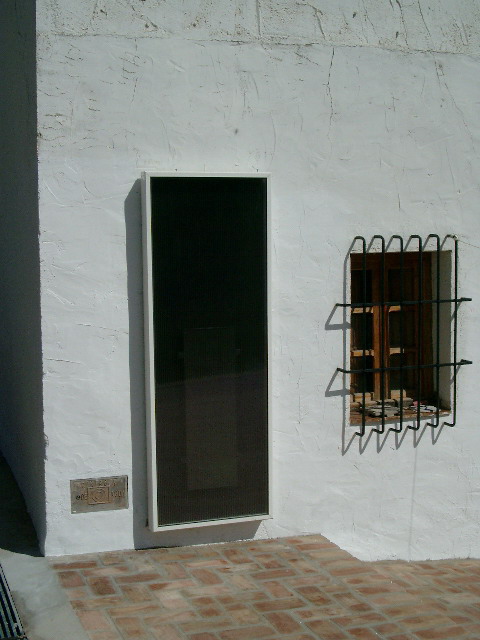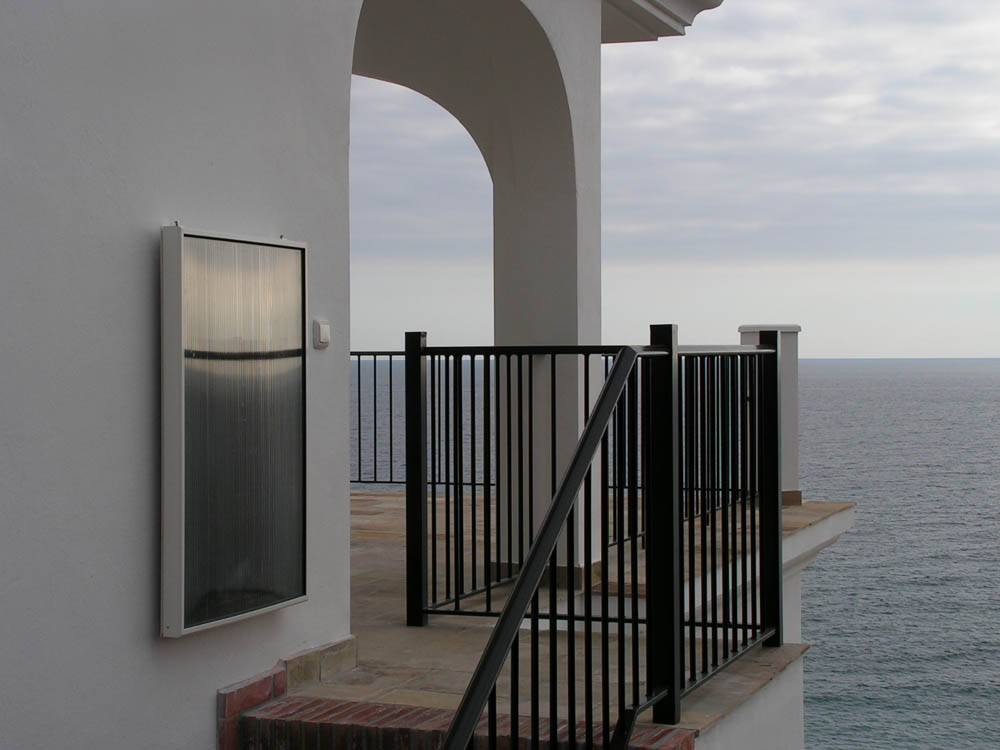 Técnicas Maro
Installing and servicing heating, cooling and solar energy systems on the coast since 1992